X-431 V
taking the advantage of mobile internet, based on Android system,can share maintenance data and case library, provide instant maintenance information, and build public and private maintenance social circle,etc.,thus lead to wide car diagnostic community.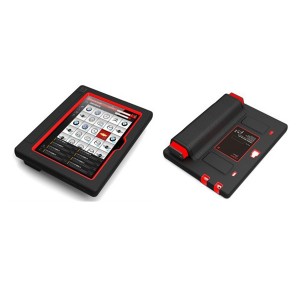 Launch X-431 V Product Features:
Panel PC: High configuration of hardware , fast running speed
Capacitor Screen: Multi-touch capacitor screen, more smooth operation
WIFI Diagnosis: Wireless communication between intelligent mobile terminal and DBSCar connector via Bluetooth
Portable: Reasonable PDA design, small size for easy carry
Optimized Interface: Brand new operation interface design, interface more friendly and operation much easier
Wifi communication: Support WIFI network
Android System: Users can install and Android software
Numerous Additional Functions: Photo, video, multimedia, other software application,etc.
One click update: You do not have to download software to memory card anymore, can do one click update directly through your machine.