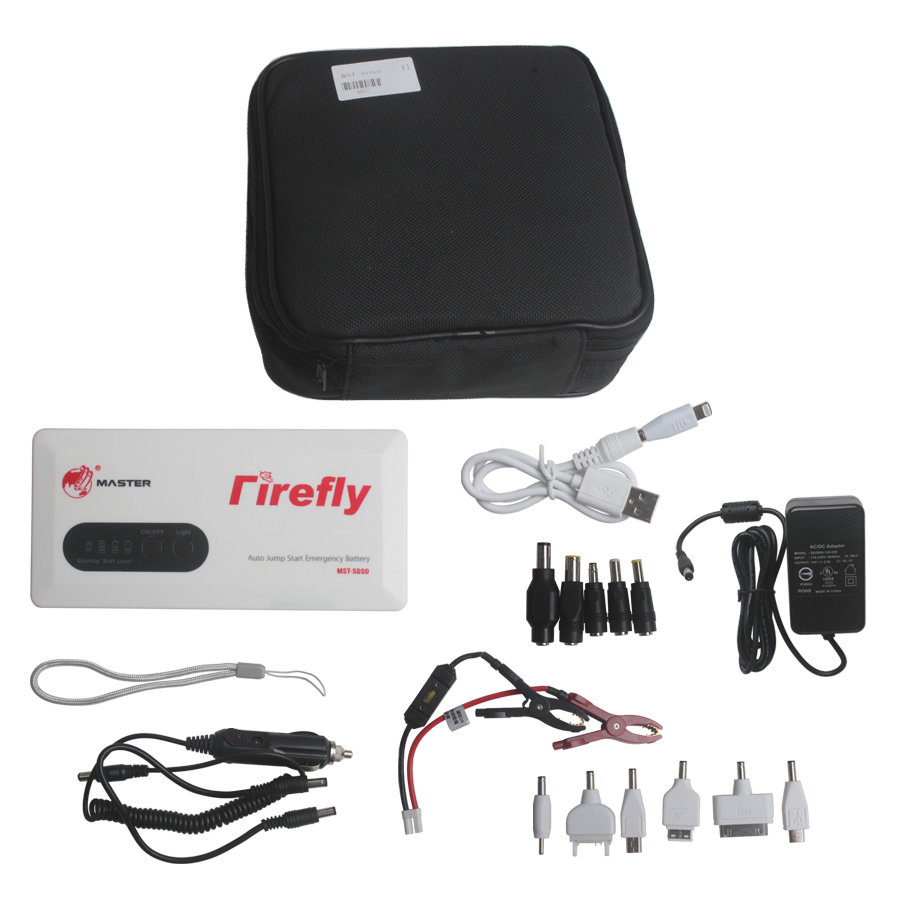 MST-SOS0 Function:
Charging for the common mobile phone(5v), notebook(19v), electronic product. It could be used as a lighting and warning lamp(SOS) as automobile starter emergency start power.
1: Car emergency start charging
2: Mobile phone charge
3: Notebook charging
4: Lighting and warning(SOS) lamp
MST-SOS0 Features:
1. Big capacity: 12000mAh
2. Main unit has LCD screen show you battery status.
3. With over-load protector, no need to worry about short circuit, very safe for use.
MST-SOS0 also have many adapters in the package to fit different laptop. For charge the MST-SOS0 you can use car charger or use the power adapter we supplied in the package. MST-SOS0 with Over-load Protector, will not have short-circuit problem. Even if after you left it in your car after using, it will not have any dangerous.